Podiatry Treatments
Your foot health is of great importance to both you and us. Your routine podiatry/chiropody treatment aims to diagnose, treat and advise on your foot pain.
A full consultation with a vascular and sensory assessment followed by treatment will take 30 minutes to ensure a thorough assessment.
Our treatments include:
Routine Chiropody appointment

Nailcare and fungal infections
Callus and corns
Cracked heels
Ingowing toenails

Verrucae Treatment
Nail Surgery
Minor Ulcer Management
Diabetic Assessment and Foot Treatment
Biomechanical Assessment
Sports injury treatment and prevention
Custom Orthoses
Footcare and Footwear Advice
Prices
General Podiatry/Chiropody treatment - £34 (30 Minutes)
Luxury Podiatry Appointment - £70 (1 Hour) Upgrade your podiatry appointment and enjoy a therapeutic paraffin wax treatment. Beginning with a routine podiatry appointment followed by a relaxing paraffin wax treatment completed with a soothing foot massage. This treatment is beneficial if you are suffering from arthritis, rheumatic pain, plantarfascitis, chilblains amongst others.
Biomechanical Assessment (45 minute appointment) - £70 If you are suffering with back, hip, knee or foot pain you could benefit from a biomechanics assessment. A biomechanical assessment involves an examination of the lower limbs, looking at their structure, alignment, strengths and weaknesses. We can prescribe and supply custom orthoses. Prices for orthoses vary on individual needs
Nail Surgery From - £290
Inclusive of dressings and check up appointments.
Verrucae Needling - £200 An alternative Verrucae treatment that requires a local anaesthetic. Prior to the needling appointment a treatment consultation appointment will be required to confirm suitability for this treatment and to discuss your options.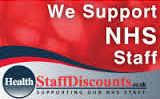 Discounts - National Health Service staff receive 10% discount (I.D. required)
Our treatments are with you in mind and we offer a nail care service with a pricing scheme to suit any patient.
Home Visits
General Chiropody/Podiatry - £37
If you live outside of Monmouthshire and the Forest of Dean then please contact us as home visits may be available in your area. Bed bound or immobile patients only.
Care and Residential Home Services
A block booking for 5+ residents receiving treatment in the same home will receive a reduced price. Please enquire for more details. We are happy to come and visit both patients and care home managers to discuss details.